This summer I was commissioned to engave this large hare window panel for a couple living somewhere on the Wirral. They both love wildlife but one of them loves hares in particular and It wasn't long before the hare became known as 'Tony the Hare' after one of its owners as he loves them so much.
After seeing the thirteen hand engraved windows at St Nicholas Church in Moreton, Dorset, hand engraved over thirty years between 1955 & 1885 by Lawrence Whistler a glass engraver, poet and artist the couple decided to commission me to engrave a window especially for them so that thy could have a small piece of that magical experience inside their own home.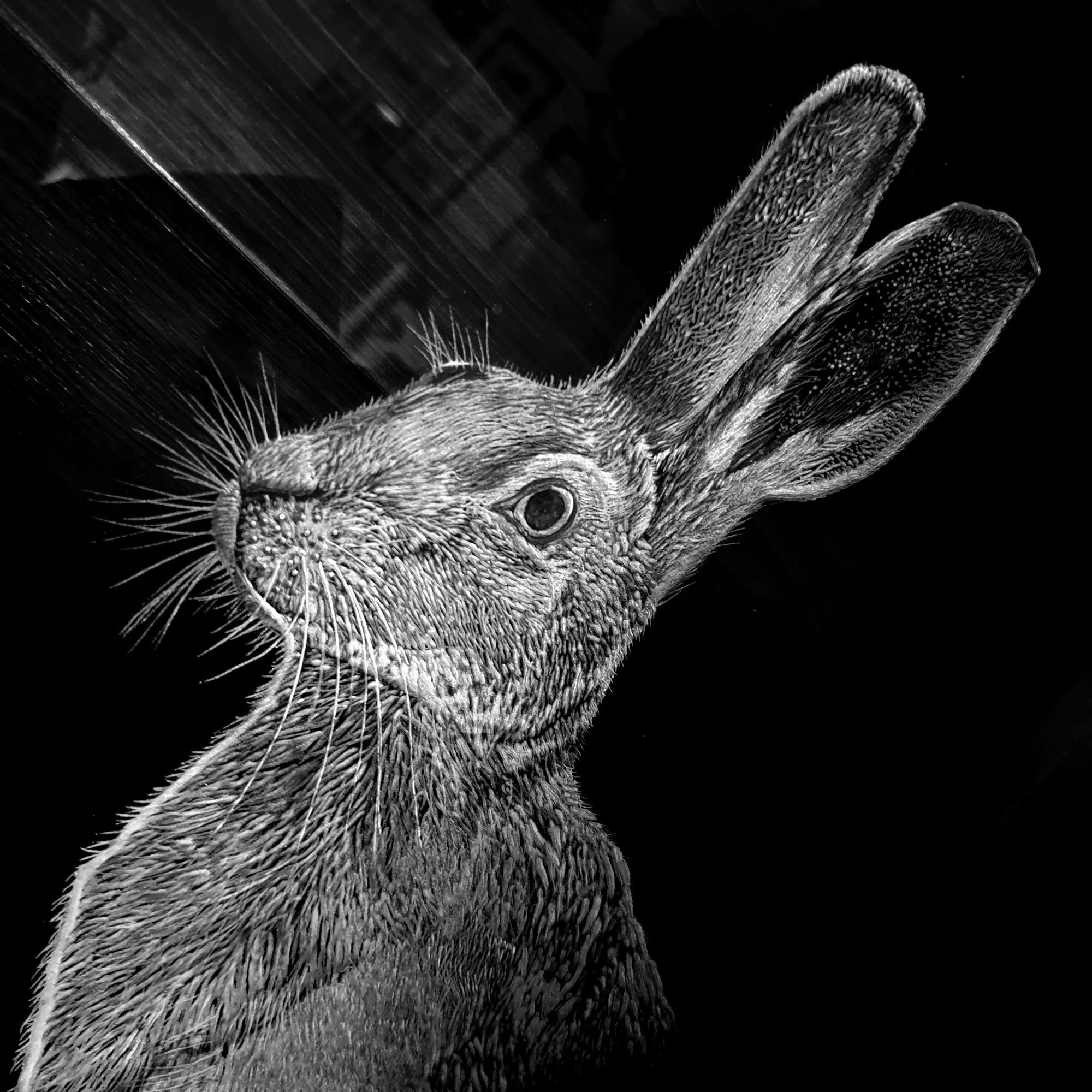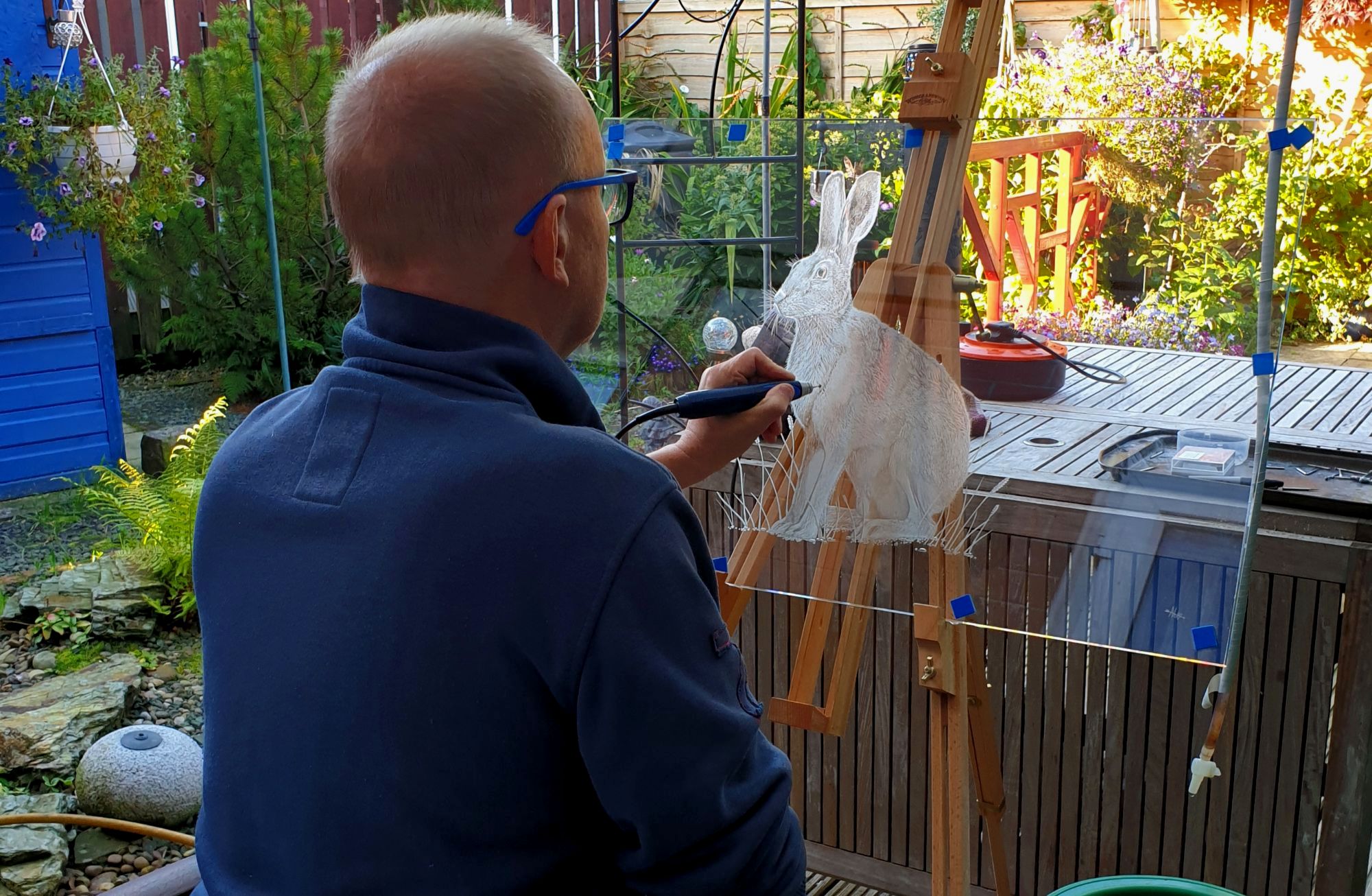 The weather was really nice this summer so I decided to do most of the engraving outside under the gazebo.
Glass engraving can be quite messy with all of the glass dust and water that I use, so anything which falls onto the floor outside can be cleaned up easily although I did use a large bucket which was placed underneath to catch as much as possible as I worked on the hare engraving.
The size of the glass panel also makes it awkward to work with, so it was much easier to do this outside rather than in my small workroom.
Interior Fan Light Window Panel
The window panel or fan light as they are known for this purpose, once completed was placed above an internal door facing a room which brings in plenty of light for most of the day.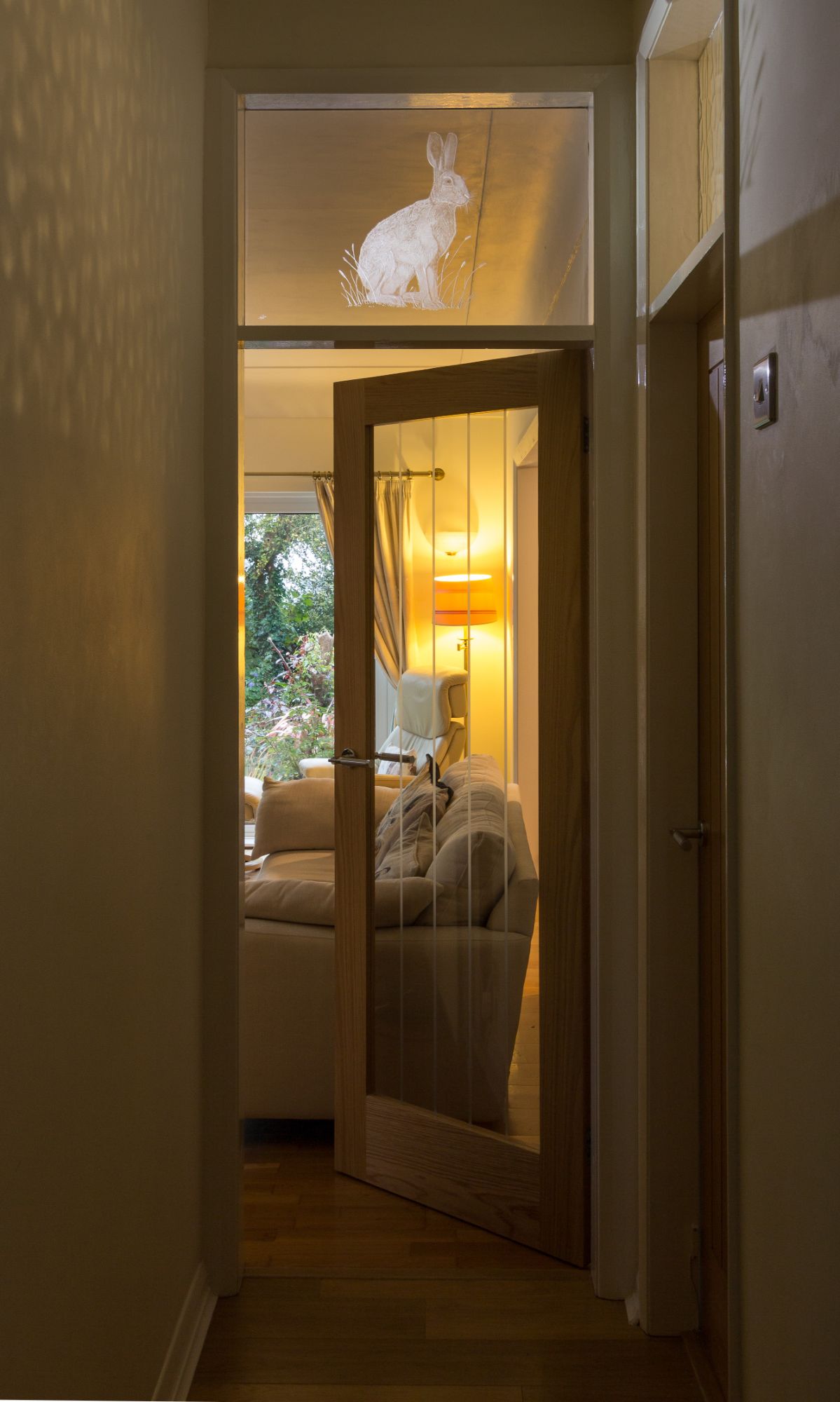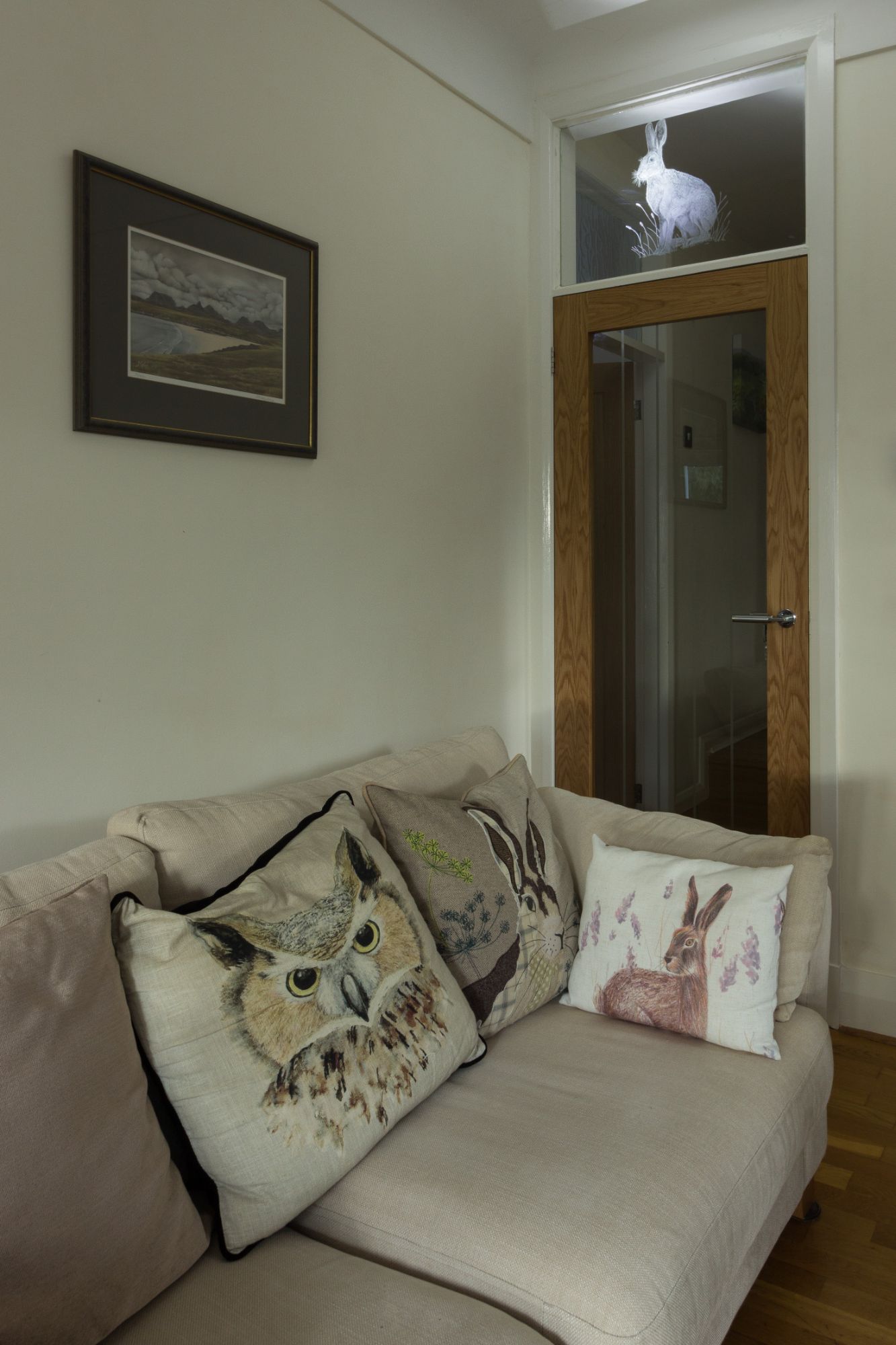 The view from the living room shows the hare viewed from the side that I engraved it on.
Once the window engraving was completed and my customer had picked up the piece of work as arranged I received a lovely email with this message...
"We are delighted with your engraving and will enjoy it hopefully for many years to come" Sue
This is a hand drill engraving of an owl swooping down to catch a field mouse which I completed a few years ago now.
The engraving was done by hand using only a rotary hand drill. The glass is 5mm thick which enables me to cut deep to create *a 3D effect.
I have also shaded the engravng image by smoothing the edges and polishing the glass back to clear again in certain areas so as to create a variety of tones from black (clear glass) to white which is scratched or engraved glass.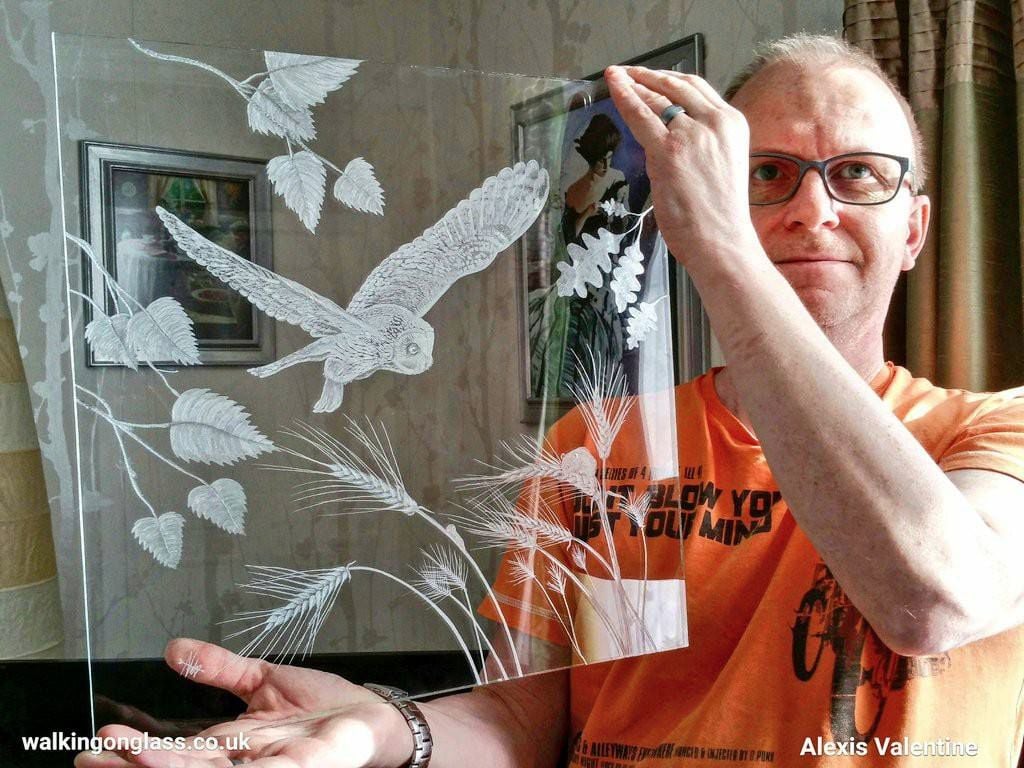 Owl Swooping on a Field Mouse
Here's the completed piece not long after I had finished engraving it so there are a few specks of glass dust and finger marks still on the glass. I took a quick photo with my phone to show off how it can look under a different light.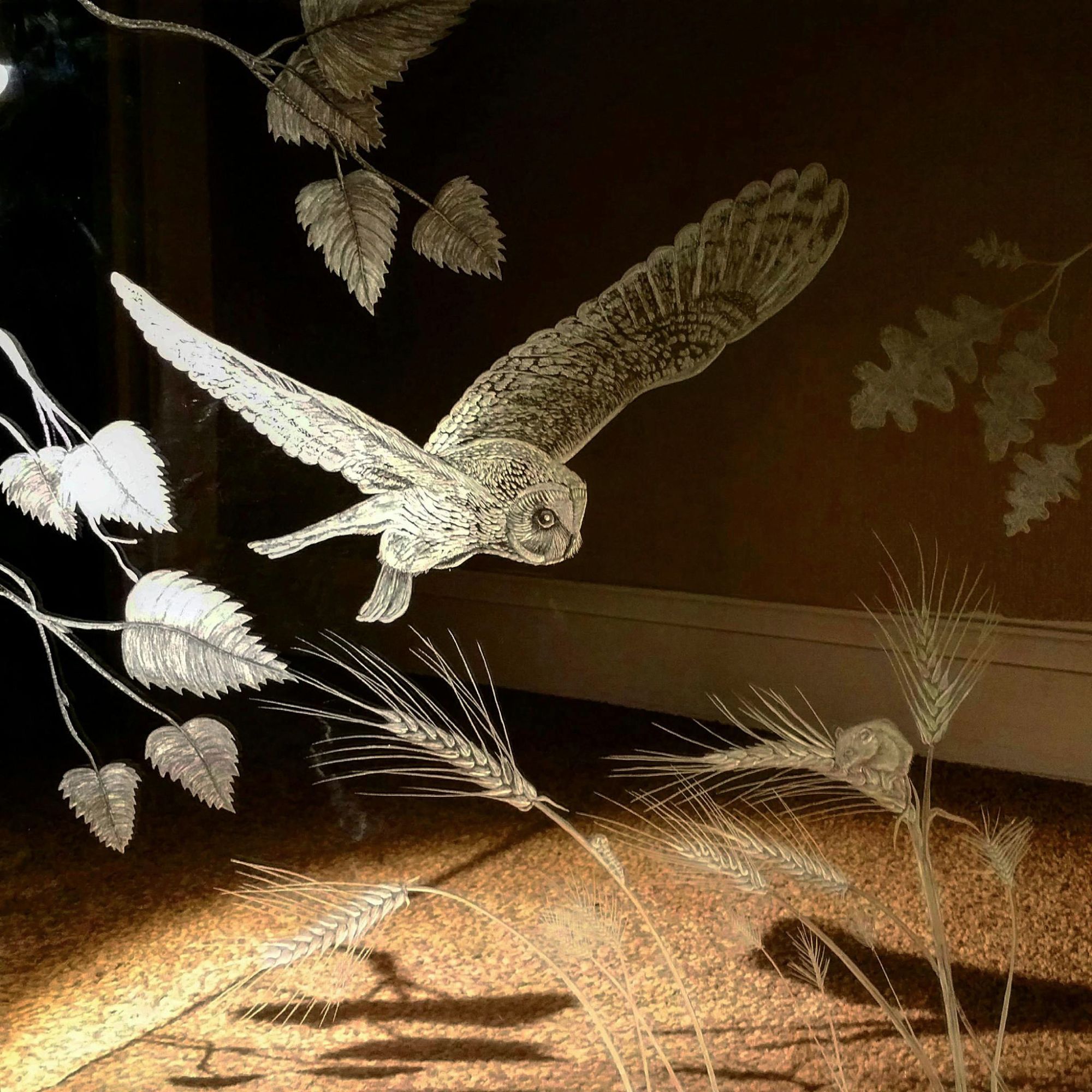 Finally this image shows a section of the engraving in close up, revealing the depth and detail as well as the shading in the image which in combination produces the 3D intaglio effect.
The approximate size of the piece of engraved glass is 35cm x 35cm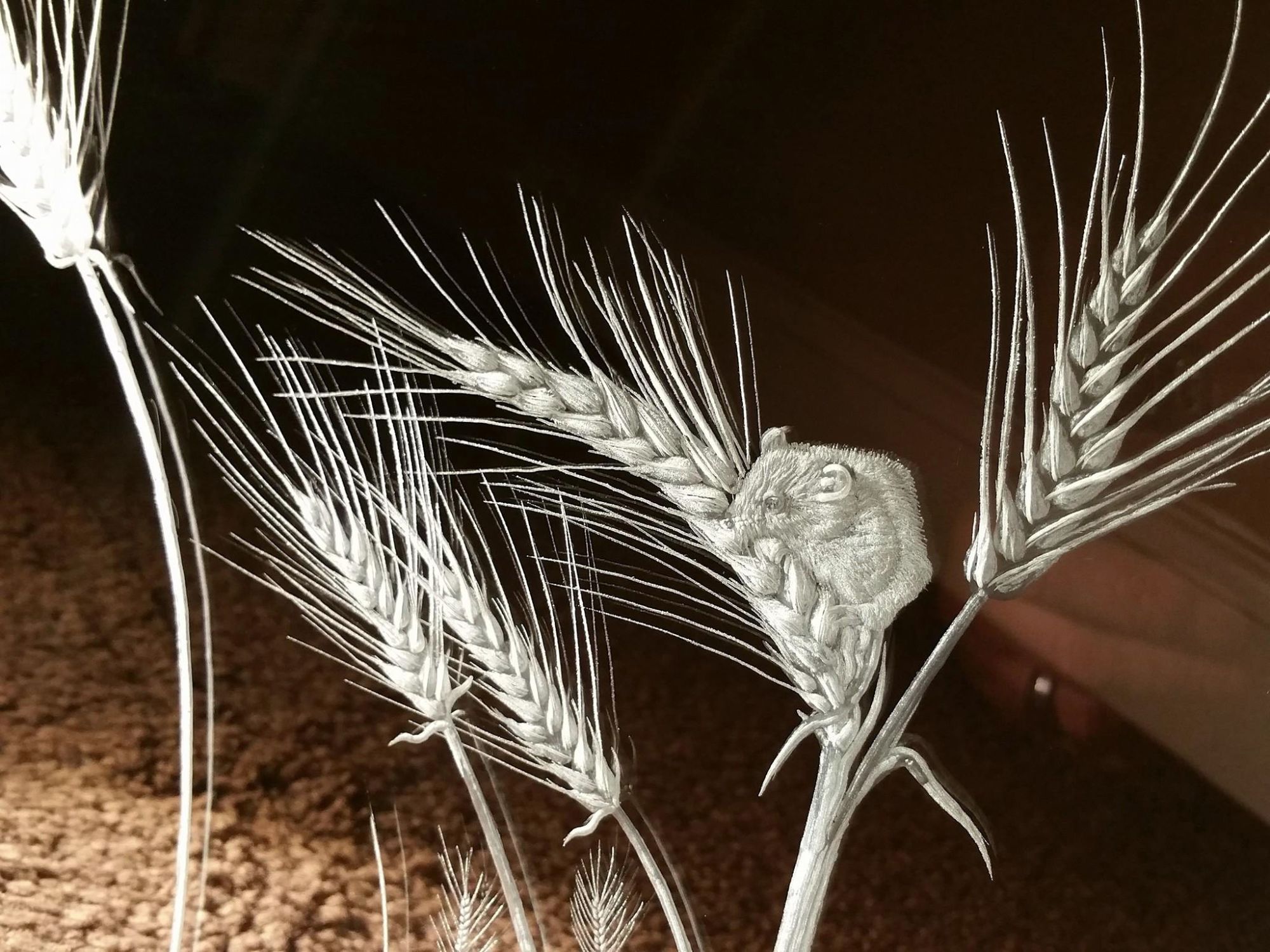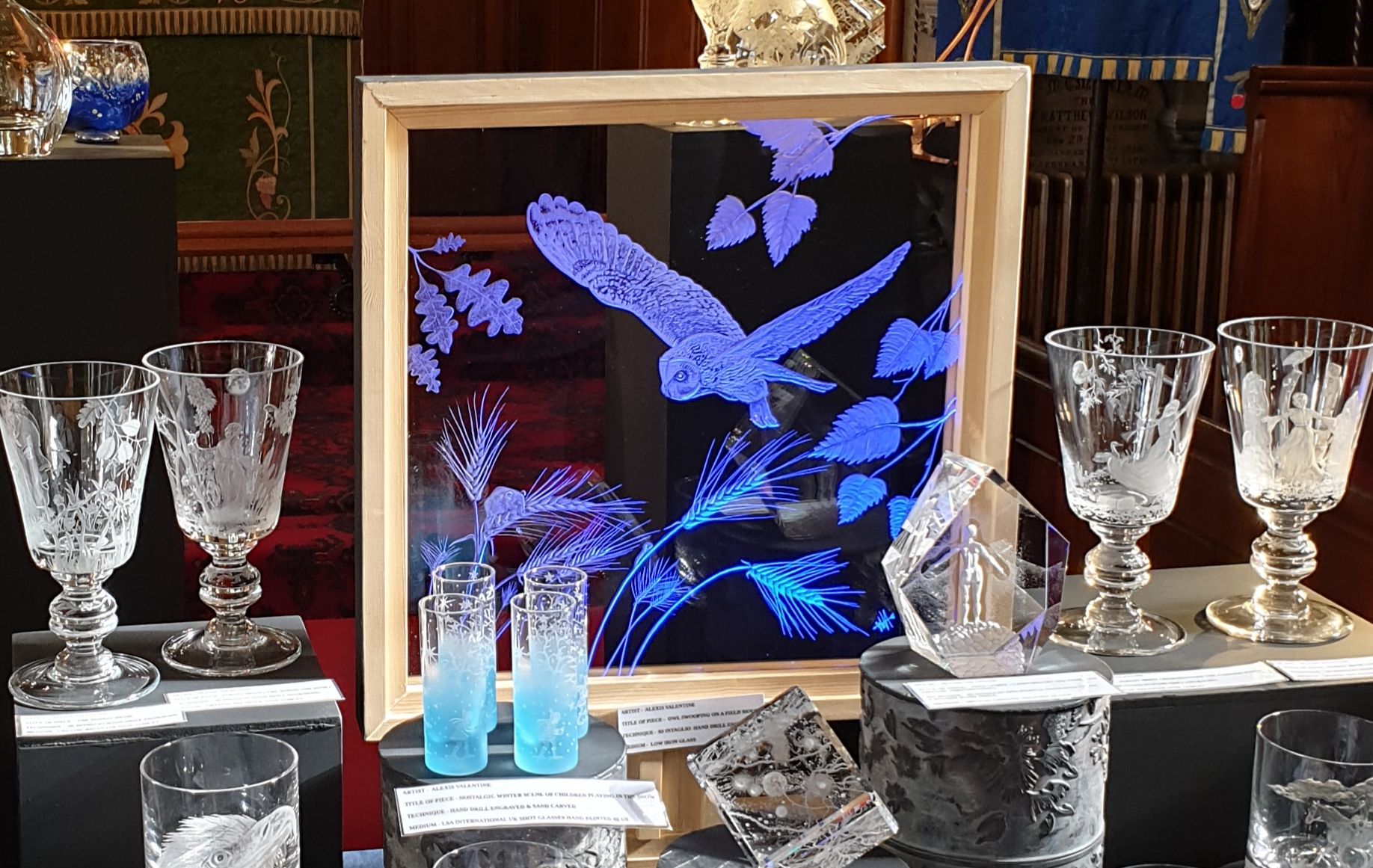 Eventually after thinking of various ways to display the owl engraving I decided to make a wooden frame with a stand and fitted LED lights inside the frame .