Human Portraits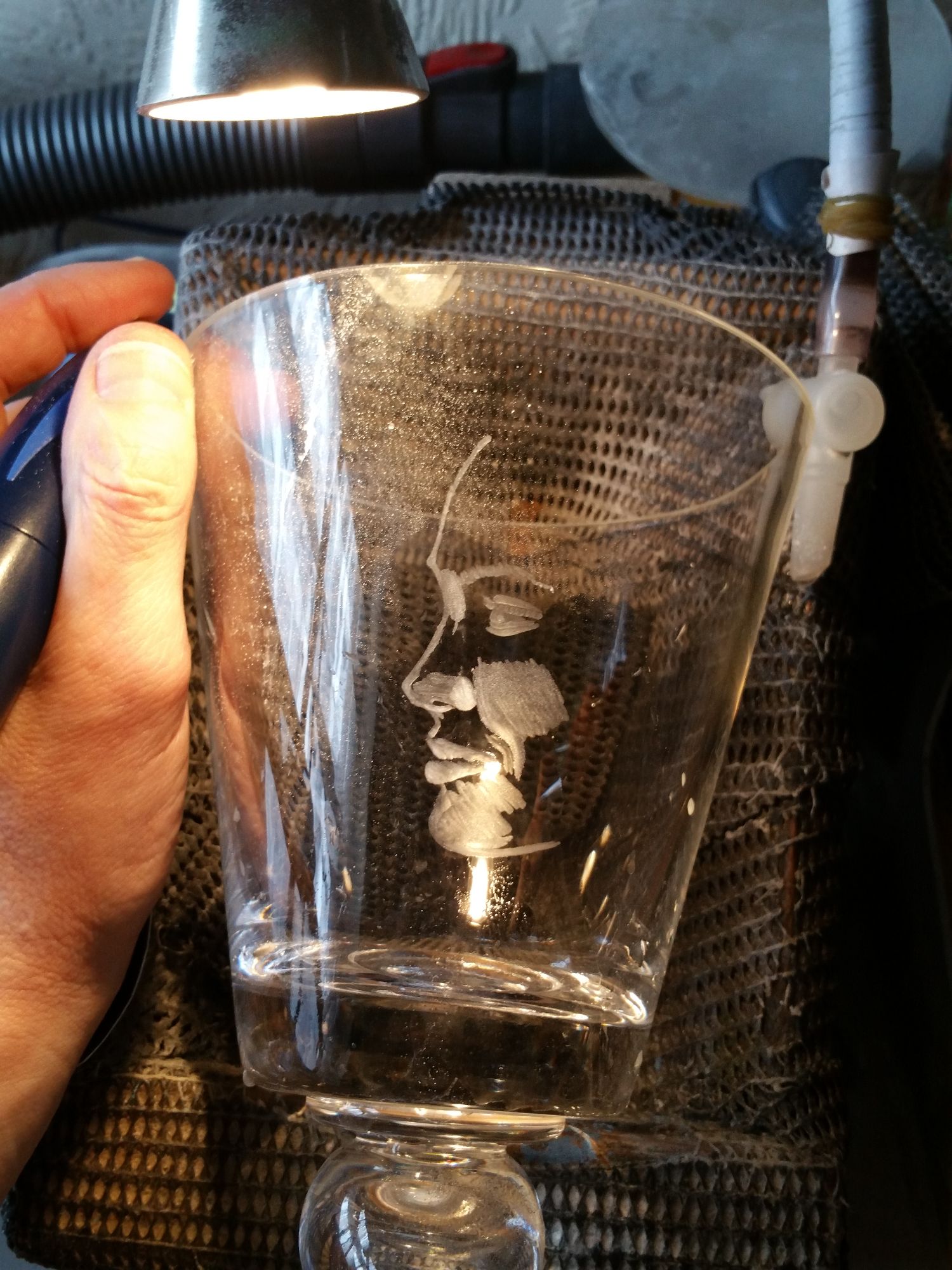 Here you see the start of a hand drill portrait engraving on Dartington Crystal vase.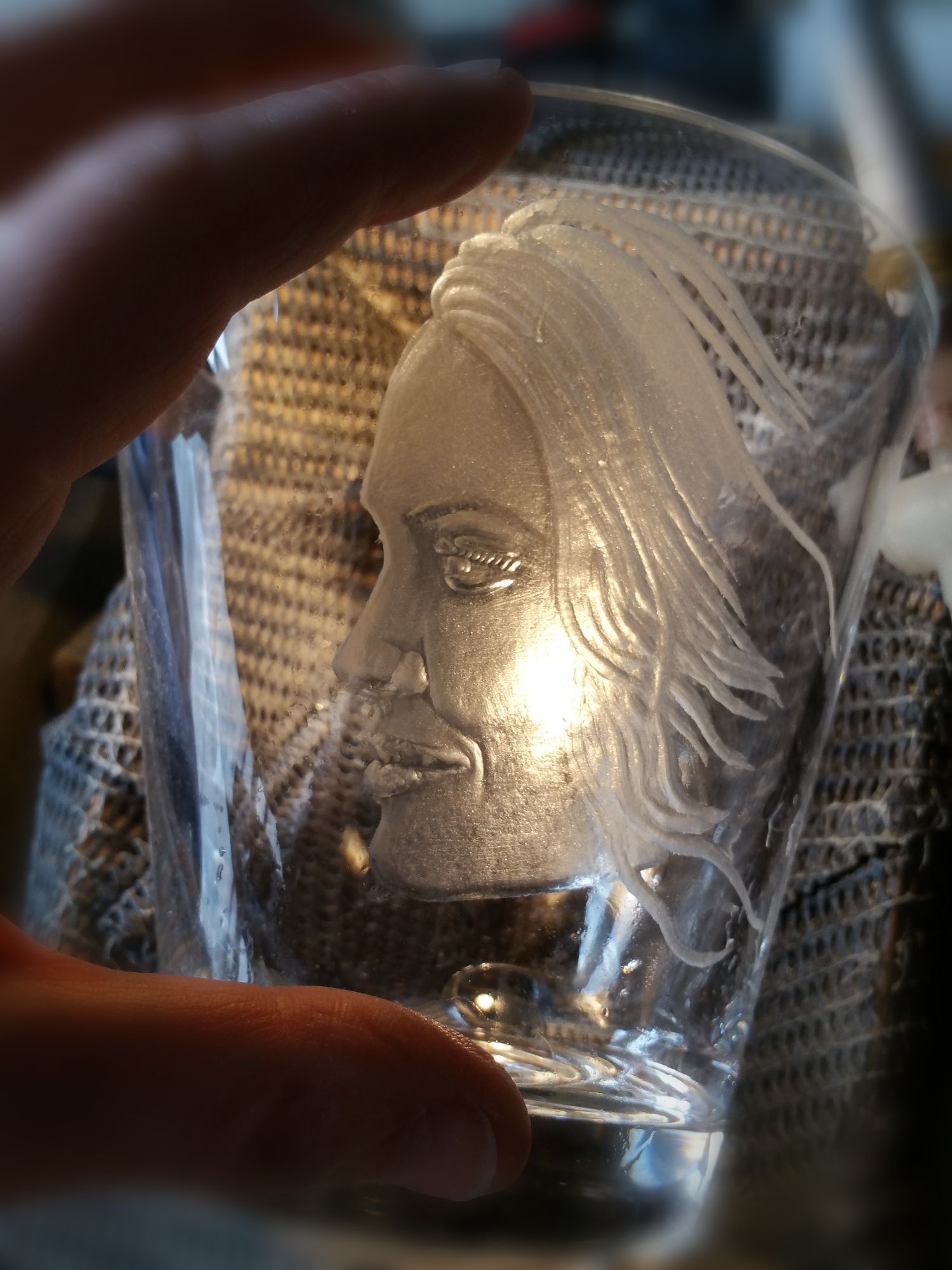 Several hours later and the engraving is starting to look a bit more realistic. There's still a lot of work to do on the hair and face plus lots more engraving to be done around the glass at a later stage.

The portrait above was hand drill engraved from a graduation photograph onto a 15cm piece of optical crystal.