A SPECIAL PLACE
Posted on
A Special Place.
We all have that special place where we love to go to time and time again to spend hours alone or have happy times with family, friends and loved ones and this is one such place.
Somewhere deep in the Yorkshire Dales a family would while away many hours together or by themselves in this very private spot, either reading a book while sat against a tree, playing games or eating picnics on lazy summer days.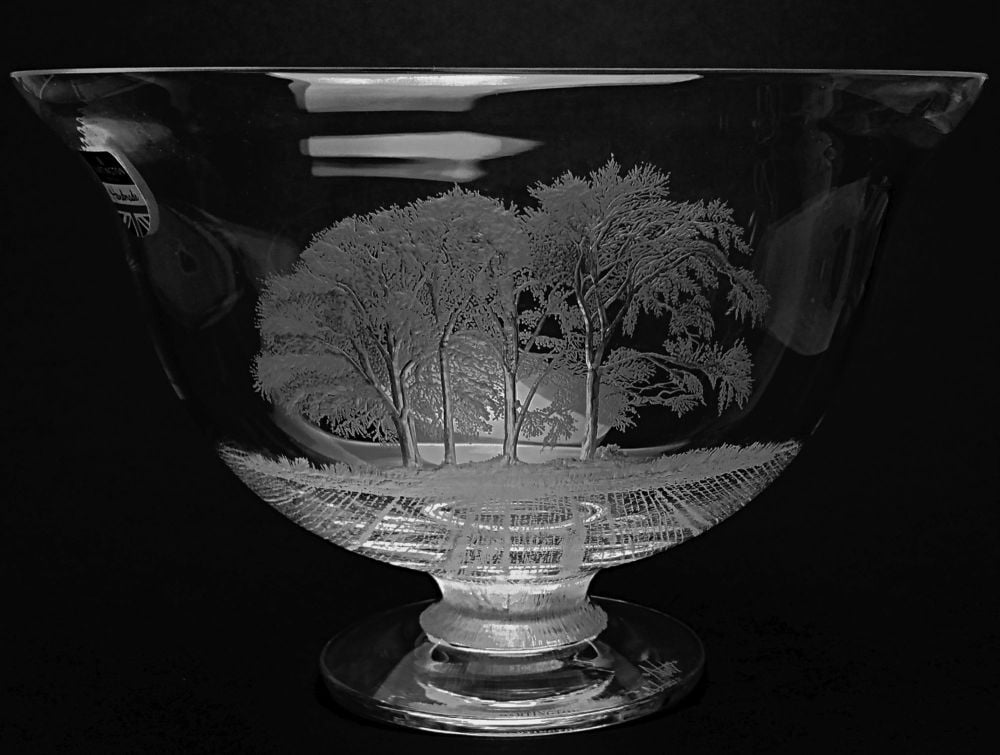 A small collection of trees, distinct and instantly recognisable in the area in which they lived, this magical clump of trees on the farmland that they once owned is hand engraved into a piece of crystal as a long lasting visible memory for the family to enjoy now and for future generations to come.
Hand Drill Engraving by AlexisValentine
Dartington Crystal 22cm Bowl