BLACK CRAG GOBLET 214 WAINWRIGHT FELLS
Posted on
BLACK CRAG GOBLET - 214 WAINWRIGHT FELLS
This was the perfect commission for me asit combines walking and glass engraving in one. It was a gift given to Sharon Marshall by her partner for completing the 214 Wainwrights Fells.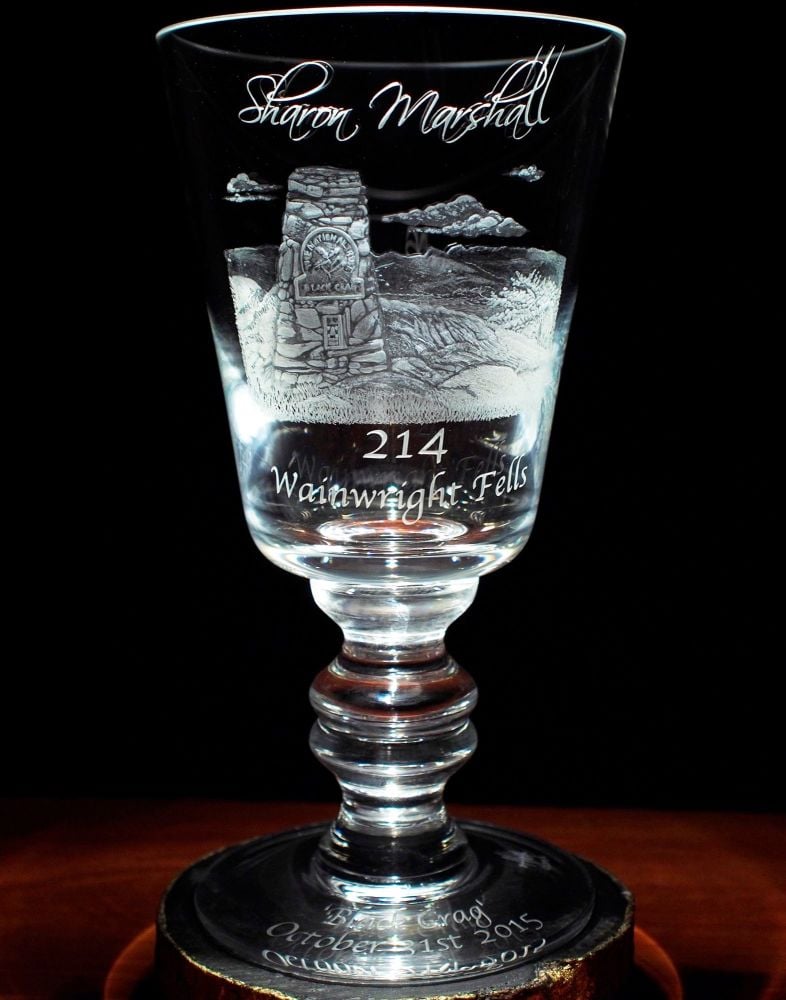 I engraved the words 'Black Crag' and October the 31st around the foot of the glass and a hand drill engraved an image of 'Black Crag' trig point on the bowl of the glass.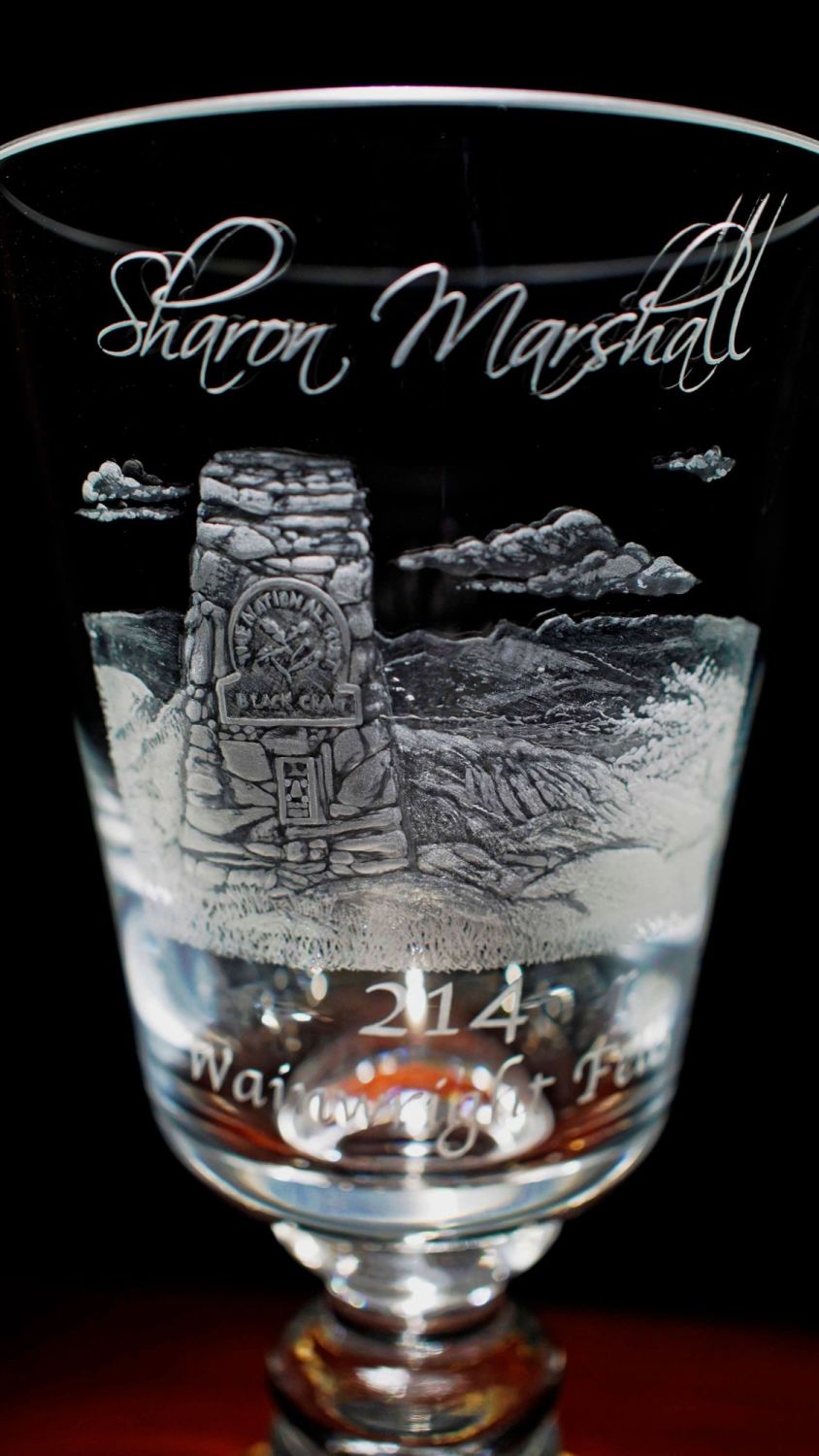 I used this photo of Black Crag (see below) to work from, using artistic licence to change a few things to make it fit onto the glass. I left out most of the clouds to make it look less busy.
The photo was taken by Adrian Strand who commissioned the glass and he has kindly let me use it on this blog post.