A POSTCARD TO THE HOUGHTON WEAVERS
Posted on
EIGH UP... LANKY LEADS THE WAY ON LANCASHIRE DAY!
A few months ago I was asked to create an engraving to present to the Houghton Weavers who are celebrating Lancashire Day at the IDL Club Haslingden this evening. I'ts also an extra special year for the Houghton Weavers with it being their 40th Anniversary Tour.
Lots of ideas came and went and I tried to find something inspirational from their songs. 'The Rawtenstall Annual Fair' sprung to mind which wouldn't really have been fitting for Haslingden and another song 'Matchstalk Men & Matchstalk Cats & Dogs' brought images of musical notes slowly turning into Matchstalk Men dancing around a glass bowl but as I worked on various pieces through the months the thoughts of a Post Card slowly came to mind.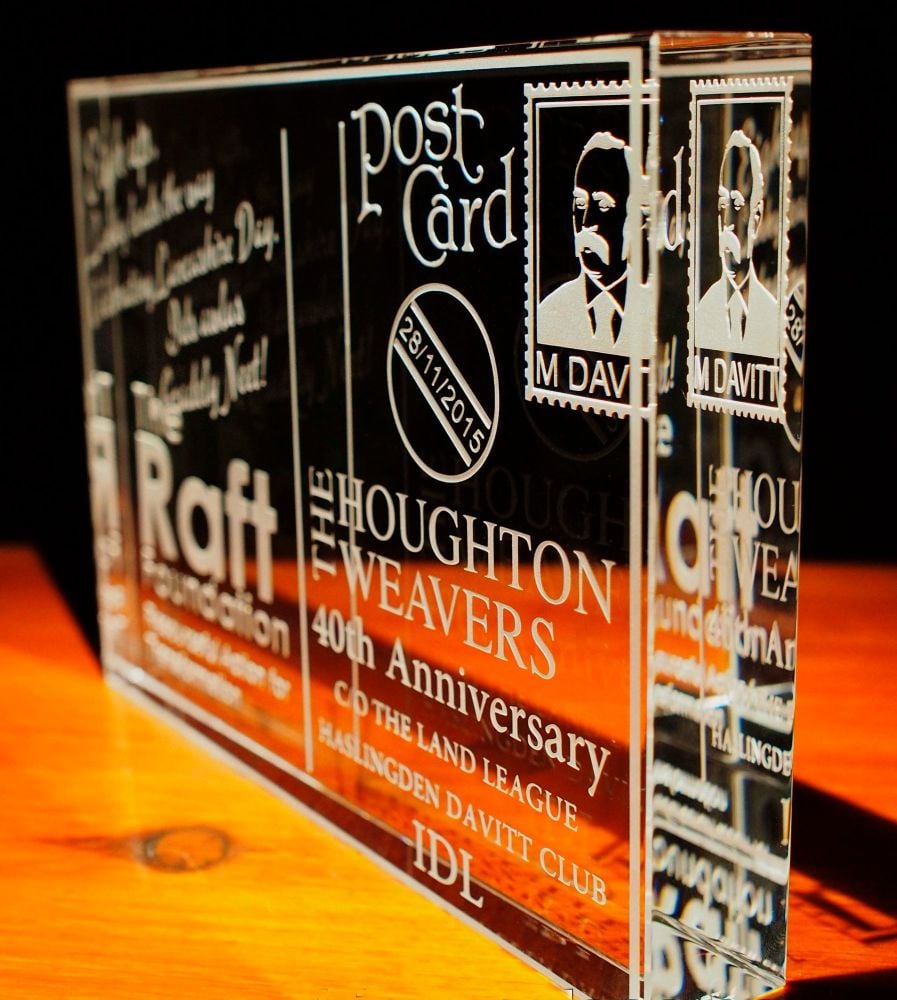 The message was....
"Eigh up,
Lanky leads the way
Celebrating Lancashire Day,
Ids awlus
a Gradely Neet!"
The Raft Foundation Rossendales Foodbank became the sender, the recipients are the Houghton Weavers and the Crystal Postcard would be sent care of the IDL Club Haslingden who are hosting the event.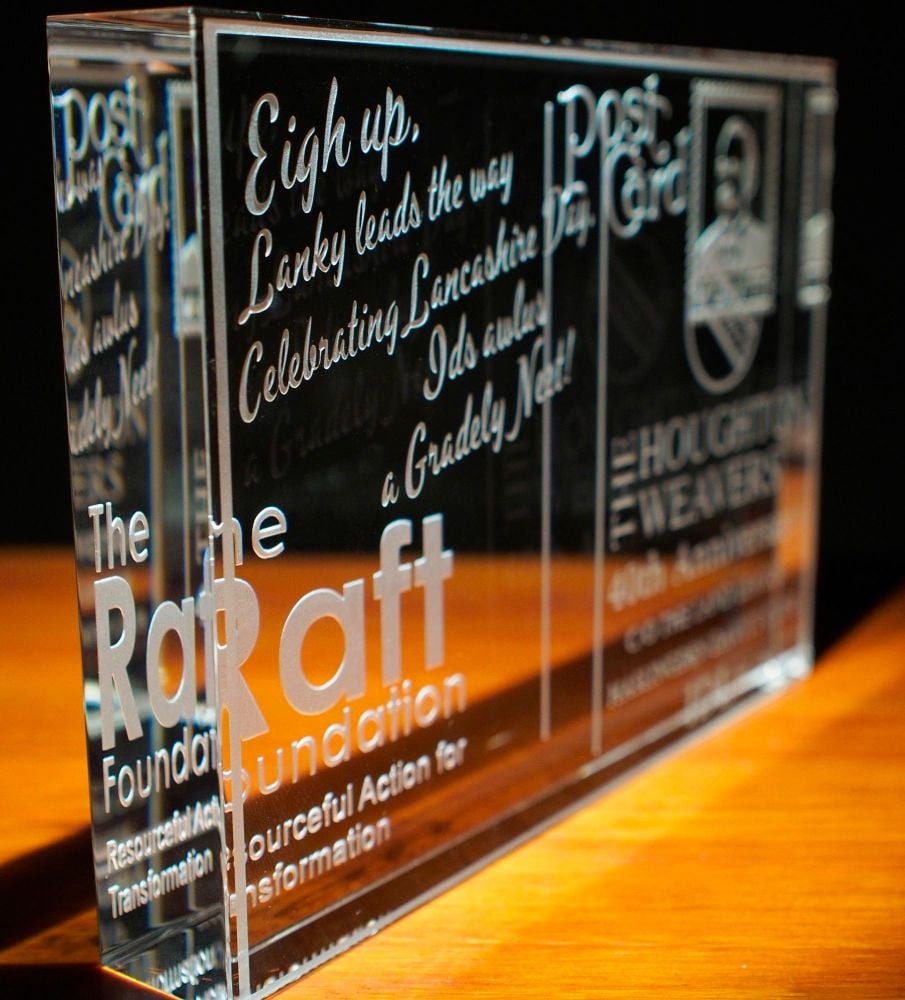 Michael Davitt who founded the Land League in Haslingden became the image on the stamp with the post office date stamp being todays date!