Alexis Valentine is the glass artist hand drill engraver at Walking On Glass. He was made redundant from his Dental Technician job and decided to start up his own business as a glass and crystal engraver only 8 months later, combining his artistic abilities with his dental skills.
Alexis worked as a crown and bridge technician in a laboratory in Bolton for 32 years but was made redundant in February 2013 when cheaper work from abroad made it impossible to compete in the industry on a high end level. After signing on at the Job centre for a couple of months and wondering if he would ever get a job Alexis realised that he had a chance to change his life by starting his own business as a glass engraver using the skills that he had learned in the dental industry combined with his artistic abilities, which have been with him since he could first pick up a pencil to draw.
Most of the inspiration for his work comes from the great outdoors but Alexis is now mostly occupied by creating bespoke commissioned pieces for special occasions, personal gifts and presentations on all kinds of subjects.
Engraving in a style known as Intaglio engraving Alexis can produce high quality engravings with depth, fine detail and shading.
Over the years Alexis has completed a great number of commissioned human and animal portraits such as dogs and horses, window panels engraved with owls, hares and other creatures on a variety of glass and crystal. Some of his pieces have travelled as far as Hong Kong, Australia, Spain, Pennsylvania and Arizona in the USA.
Alexis was fortunate to have had a recent commission, engraving a pair of baptism bowls for two local churches, St James in Haslingden and St Thomas Musbury in Helmshore, Rossendale, Lancashire in 2019. Both bowls were engraved in memory of Fr Terry Murnane a much loved local Vicar who died the previous year.
There were two special services held on Sunday the 28th of April where the Bishop of Burnley Rt Rev, Philip North blessed each bowl separately.
Alexis was so proud to have been involved in creating something so special for the local parishioners which would be a lasting legacy of his work and hopefully something for future generations to love andbe inspired by.
His skills as an engraver have even lead to the engraving of glass panels in high end gaming computer cabinets for professional Footballers such as Man City FC Star Striker Gabriel Jesus in November 2019 and a personal gift for the boxer Ricky Hatton given to him by his in-laws on his 40th Birthday in 2018.
Alexis also produces his own pieces of hand engraved artwork which he sells at Art Fairs around Lancashire and beyond.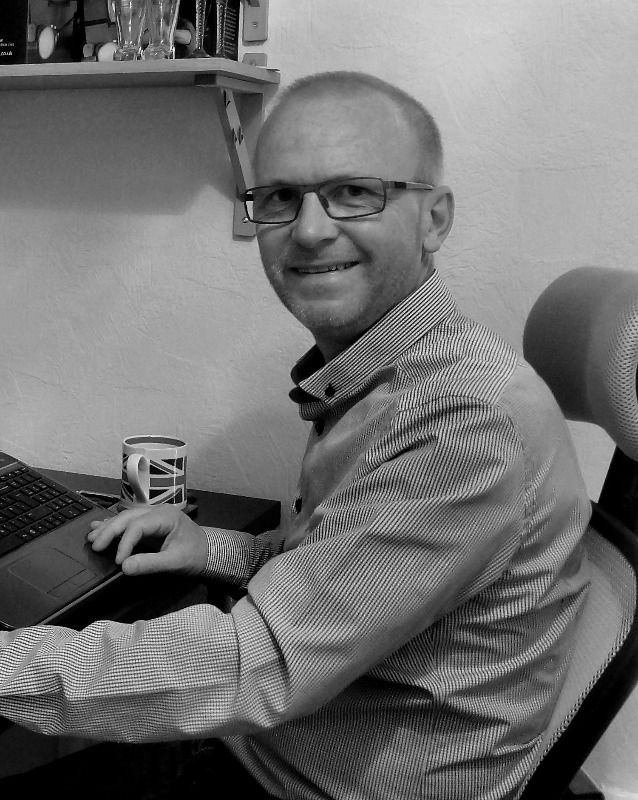 "I engrave glass for everyone and for all occasions, engraving people and pet portraits, vehicles, animals, birds, trees and just about anything that you can think of for me to engrave I can engrave it. I've even engraved Concorde for someone once"
"I've also produced a small range of engraved glasses for people who love walking in the UK. After realising that there wasn't much out there to give walkers besides the usual socks and a pair of walking poles I decided to design walking glasses for all of you who love walking and the Great Outdoors. Something for those of you who have completed the Munros of Scotland, the Coast to Coast walk or The Three Peaks Challenges or your favourite Wainwright or Munro"
You may love to visit an Area of outstanding beauty which you love to visit time and time again or you may have a favourite mountain to climb whether it be in the UK or abroad. My wish is to give you something bespoke to commemorate that walk, that mountain climb or that challenge on a beautifully engraved glass, something that you can hold, something you can look at and remember; something that you can use and enjoy and pass down to other generations to remind them what you have achieved.
You may want to have something unique engraved as a gift for that special someone who has got everything and you are lost for idea. Some people are just so hard to buy a gift for so creating a unique gift for them may just be the best thing that they have ever recieved.
Whatever you have in mind let me know the details and I will see what I can do for you. If you want something unique to give someone as a gift, presentation piece or an award then please don't hesitate to contact me here at [email protected]